Welcome to Daisy-Hill Dachshunds
​We Specialize in AKC Miniature Smooth and Longhaired Dachshunds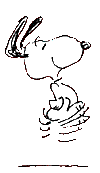 We are a small Miniature Dachshund Breeder in Maine, New England, that endeavors to breed healthy, top quality AKC Miniature Dachshunds! We offer puppies and occasionally adult Dachshunds for sale in smooth and longhaired. We offer most colors and patterns: Blacks, Creams, Reds, Chocolates and in Dapple and Piebald. We are co-owned by a Veterinarian.
Our beautiful Doxies and their puppies are treasured members of our family. All of our adult Dachshunds spend their days in a specially designed, temperature controlled indoor/outdoor kennel, when they are not in the house with us. We believe in providing top quality food, routine veterinary care, and lots of love. We also test for PRA (Progressive Retinal Atrophy) and NCL (Neuronal Ceroid Lipofuscinosis), which are two genetic disorders that can cause blindness and seizures respectively. It is our goal here at Daisy-Hill Dachshunds to never introduce either of these devastating disorders into our lines. Their health and happiness is our priority. Our treasured Dachshunds are also safeguarded by a video surveillance system.​​
​
Click here to read about what makes a Daisy-Hill Dachshund exceptional, or use the links below to explore our site.
​