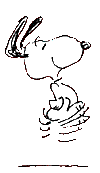 Welcome to Daisy-Hill Dachshunds
​We Specialize in AKC Miniature Smooth and Longhair Dachshunds
We are a small Miniature Dachshund Breeder in New England, in the State of Maine, that endeavors to breed healthy, top quality AKC Miniature Dachshunds! We offer puppies as well as adult Dachshunds for sale in smooth and long hair. We offer many colors, Blacks, Creams, Reds, Chocolates, Isabella, Blue and in different patterns, Dapple and Piebald. We are co-owned by a Veterinarian. Our beautiful Doxies and their puppies are treasured members of our family. All of our adult Dachshunds spend their days in a specially designed, temperature controlled indoor/outdoor kennel, when they are not in the house with us. We believe in providing top quality food, routine veterinary care and lots of love. All of our adults receive Bravecto and Interceptor Plus year round. Their health and happiness is our priority. Our treasured Dachshunds are also safe guarded by a video surveillance system.
​
We also have worked very hard to obtain some of the best lineages of Dachshunds available, nationally and internationally: Brandach's, Cedarhurst's, Crisscross's, Dash N Doxie's, Faulkdach's, Foxfyre's, Frigga's, Grandgable's, Guardian's, Han-Jo's, Heidox's, Hickory Hill's, Newberry's, Packer's, Pattihund's, Raline's Rellih's, Rose Farm's, Sniffntell's, Stonleigh's, Stoney Creek's, Sylmar's, Teckelwood's, Vom Daxi Haus's, Wagsmore's and Willowcroft. We are very grateful to all the breeders that have entrusted us with all their hard work. We don't claim that our puppies will be show potential or have super powers because of their ancestors' championship lineage, but what we do guarantee is this: we have done our homework with lineage, genetics, and temperament to produce for you the most wonderful baby Dachshund ever!
​
We abide by the Code of Ethics for the Dachshund Club of America and the National Miniature Dachshund Club. All litters are bred with the intent of producing a better Dachshund, not just to create more puppies. Our emphasis is on quality, not quantity. Here at Daisy-Hill, there is a paper trail provided for every dog and puppy and we never breed an unregistered dog, as background or pedigree can't be proven without registration. We do not sell our precious babies to pet stores, pet brokers, or anyone else with resale in mind. We can only rest easy when assured that our puppies are going to wonderful homes.
​
We strongly believe in the AKC's position of spaying or neutering companion animals in an effort to reduce the numbers ending up in shelters as unwanted pets. Our puppies are sold with Spay/Neuter Contracts and AKC Limited Registrations. At any age, our puppies are welcome to come back to Daisy-Hill for any reason.
​
We also test for PRA (Progressive Retinal Atrophy) and NCL (Neuronal Ceroid Lipofuscinosis), which are two genetic disorders that can cause blindness and seizures respectively. It is our goal here at Daisy-Hill Dachshunds to never introduce either of these devastating disorders into our lines.
​
​****Here at Daisy-Hill Dachshunds****
Visiting your puppy is encouraged!
Give us a call or send an email
We will schedule you around doggy chores --- Visiting may be modified due to the pandemic.
​
​​What We Guarantee at Daisy-Hill Dachshunds:
​
1. Your puppy will have their dew claws removed
​
2. Your puppy will have been wormed at the appropriate times and documentation provided
​
3. Your puppy will not leave without having 2 veterinary exams and first vaccinations, documentation provided. This includes Bordetella (kennel cough) and the DHPP combo (Distemper, Adenovirus, Parvovirus and Parainfluenza.
** Beware, there are breeders that give their own vaccines or do not vaccinate, and many that sell puppies that were never examined by a Veterinarian.
​
4. Your puppy will be micro-chipped at no extra cost to you, documentation provided.
A microchip stays with your puppy for life, connecting to a database with your contact info, helping to get your puppy back to you if they are ever lost. A microchip also doubles as proof of ownership.
​
5. Your puppy will leave with copies of their parents' complete AKC backgrounds and PRA and NCL clearances.
**Beware, a puppy offered without registration for less money is very suspicious. Always ask to see documentation.
​
6. Your puppy will be registered with AKC, at no extra cost to you, upon completion of spaying or neutering.
We feel strongly about supporting AKC. Registering your puppy makes it possible for AKC to fund kennel inspections, canine health research, lost dog recovery, and search and rescue support.
​
7. Your puppy will be pre-loved and well socialized, with weekly pictures and videos, so that you may watch your puppy grow!